Product Choice of the Pros!
Free Delivery @ $50+
A Comprehensive Cockroach
Control Solution
With one product you are covering your bases comprehensively.
Figuring out which cockroach problem you have can be a tricky one.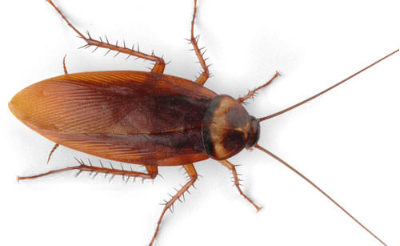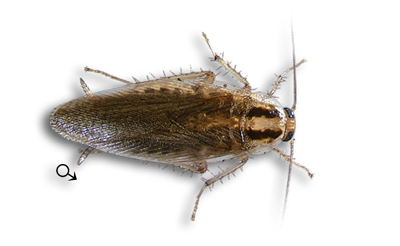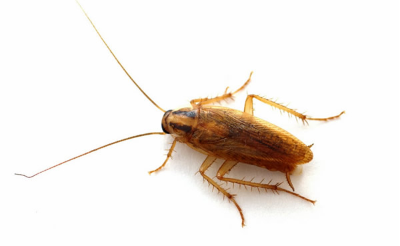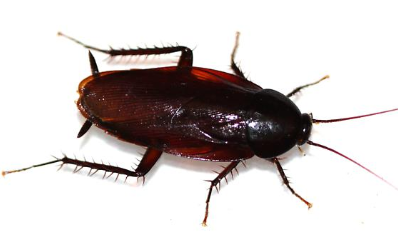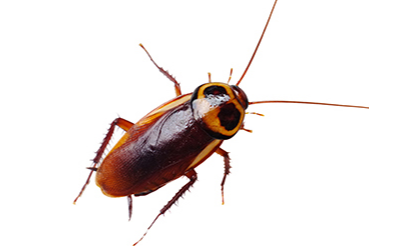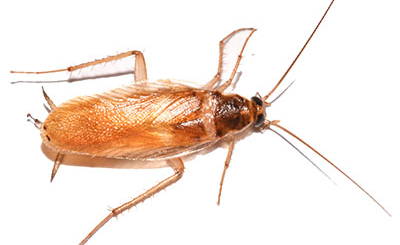 Gear Needed: Gloves, goggles, 1 gallon sprayer, and a broadcast spreader
Onslaught Fastcaps label allows for
both indoor and outdoor use
Demand G's granules turn from green to white as the active ingredient is released.
Don't expect the cockroach to die on the spot.
It's designed to infiltrate the nest to take care of the entire problem.
1
Attract the pest
This product attracts cockroaches as a food supply that they consume.
2
Bring back to nest
After taking the bait they bring it back to the nest exposing the rest.
3
Infect the entire nest
Every exposed cockroach becomes effected and will die from the toxic exposure.
Understand the details of the product, good precautions, how-to apply.
HOW TO USE
Gear Needed :
Applicators must wear long-sleeved shirts, long pants, covered shoes, and socks. Wear protective gloves and eye protection. Use outdoors or in a well ventilated area.
Demand G is a Danger labeled product meaning that it is highly toxic if absorbed through the skin or eaten.
Onslaught Fastcap is labeled as a caution product. The National Pesticide Information Center deems caution as a product that has been deemed slightly toxic if eaten, absorbed through the skin, inhaled, or it causes slight eye or skin irritation. A respirator is not required unless exposure limits are exceed or irritation is experienced.
When spraying Onslaught Fastcap you will need at least a 1 gallon sprayer (Quick Tip: Many use a B&G 1 gallon sprayer) when distributing the Demand G, you will need a broadcast spreader.
How to Use:
First, use the Demand G. Demand G is labeled to be used around buildings and structures for the control of listed pests, including on lawns, around ornamental trees and shrubs around residential, institutional, public, commercial, agricultural and industrial buildings; and parks, recreational areas or athletic fields. This is not to be used on golf course turf. This product is extremely toxic to fish and aquatic invertebrates. Do not allow this product to run off into storm drains, ditches, gutters, or surface waters. Do not spread when raining.
Demand G can be used as perimeter treatment and a broadcast treatment ensuring that uniform coverage happens over the area. You can not exceed 18lb per 1,000 square feet or 8000 lb an acre per year. Read the label to see how much Demand G you must use per 1,000 square feet. For cockroaches, one can use 2-3lb per 1000 square feet.
*Read the label to see how to apply in a general lawn application
For cockroaches apply at the rate of 2-3 lbs per 1000 square feet with a fertilizer spreader when grass is dry. For best results water lawn to lightly dissolve the granules.
You can spot treatment for ants other than fire ants - Read the label and obtain to what the directions say.
Then spray the onslaught in areas you have not placed the Demand G. Onslaught Fastcap can be used both indoors, outdoors, and in the following food and non-food areas such as: homes, schools, warehouses, office buildings, apartment buildings, theaters, hotels, industrial buildings, motels, kennels, livestock housing, food processing plant, food services establishments, restaurants, back yards, lawns, trees, ornamental landscaping, and much more. Check the label before applying to ensure you are using this product properly. When using outdoors its important to not spray in or near fishponds or other bodies of water. Do not treat an area to the point of runoff and do not spray during the rain.
For fast action and residual effects its important to apply against pests listed on the the label and when applied as surface or spot treatments, or crack/crevice sprays, or on turf and landscaping to use the appropriate amount and method. Onslaught Fastcap can be sprayed on any surface that will not be stained by water.
First read through the label and plan how much product will be necessary for the type of infestation or prevention of the property you are treating. Then shake the Onslaught Fastcap bottle prior to mixing. The Onslaught Fastcap bottle is a squeeze and pour bottle which allows you to pour accurate amounts of the product into the sprayer. First place half a gallon of water into the sprayer then pour the Onslaught Fastcap measured contents into the sprayer. Agitate the mixture of water and Onslaught Fastcap , then slowly continue to fill up the sprayer with the second half gallon of water. After all contents have been added to the sprayer, be sure the contents have been well mixed. *Don't overfill the sprayer, follow directions on what the max amount of contents should be in the sprayer of your choice
Storage:
Store in a cool, dry place inaccessible to children or pets. Store in the original container in a cool, dry place and avoid excess heat.
DESCRIPTION
About the products:
Demand G is a granular pesticide labeled for a multitude of pests and works quickly to treat the treated outdoor surface it lands on. Lambda-Cyhalothrin is the active ingredient within Demand G granules and it belongs to the pyrethoid group of chemicals. It works by disrupting the nervous system in an organism causing paralysis or death. It can effect outdoor insects when they eat or touch the chemical. The granule at application will be green in color. As the active ingredient is released the color of the granule will turn to white.
Onslaught FastCap is a microencapsulated suspension concentrate containing the following active ingredients- Esfenvalerate, Prallethrin, and Piperonyl butoxide. Microencapsulated products allow for the active ingredient to break down slower, prolonging its effects and its safer for the applicators to use. Esfenvalerate is the microencapsulated active in Onslaught that helps keep a residual wherever you spray and Prallethrin, a member of the pyrethroid class of insecticides, is the active which allows for quick knockdown. Both effect the cockroaches nervous system. The Piperonyl Butoxide in Onslaught has no insecticidal qualities except that it's a synergist which helps to increase the efficacy of the two previous mentioned active ingredients. This product is true to its name "Fastcap" meaning that you will see results immediately upon use; furthermore, due to the microencapsulated active, you will continue to see results for up to 12 months!
PRECAUTIONS
Is this safe around pets and children?
Yes, if used and placed properly by the labels discretion. If watering in the Demand G wait until the grass is completely dry before allowing pets or others to walk on the grass. Wait until the Onslaught Fastcap has completely dried.
DISPOSAL
Completely use all material and then offer for recycling if available or dispose of empty bag/container in a sanitary landfill. Call your local waste management to discuss further options.
SPECIFICATIONS
Demand® G
| | |
| --- | --- |
| Manufacturer | Syngenta |
| Primary Pest | General Purpose |
| Utility | Granular |
| Active Ingredient | Lambda-cyhalothrin, Other Ingredients |
| Composition | 0.045%, 99.550% |
| Container Size | 25 lb bag |
| Case Amount | 25 lb bag |
| Application Amount | See label for details. |
Onslaught FASTCAP
| | |
| --- | --- |
| Manufacturer | MGK® |
| Primary Pest | Spiders |
| Utility | Concentrated Liquid |
| Active Ingredient | Esfenvalerate, Prallethrin, Piperonyl Butoxide, Other Ingredients |
| Composition | 6.40%, 1.60%, 8.00%, 84.00% |
| Container Size | 1 pint |
| Case Amount | 6x1 gallon |
| Application Amount | See label for details. |